First Friday Stories with Big Nic - Meet country station 105.5 WYZB's vocal talent, local DJ, Big Nic!

Big Nic will read stories in the Youth Services program room at 3:30 p.m. on May 6th.

Don't miss an afternoon of fun and entertaining stories for early elementary age children.

Please call 279-4863 x1514 for more information.
American Girls History Mystery Book Club- This club for girls in 2nd-6th grade will meet the third Saturday of each month.

There is no book selection this month but we will meet for the year-end party on May 21st at 9:30 a.m.-noon. Please sign up in YS or call 279-4863 x1514 to sign up or for more information.
Preschool (Ages 3-5) Story Time
- Inspire your future reader at our preschool story time. Join us for exciting stories selected just for children ages 3-5 years old. Programs will be held in Youth Services program room on Wednesday and Thursday mornings at 10:30 a.m.
May 4th& 5th; "Moms are Special!"
May 11th& 12th; "Growing Gardens"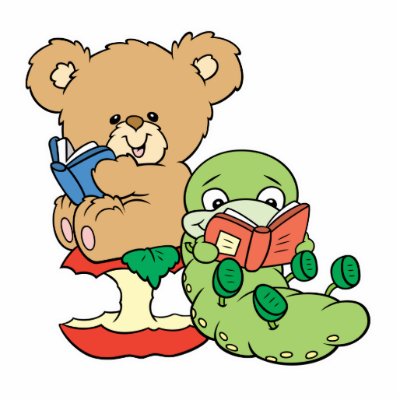 Baby Bookworms
-

This lapsit program consists of music, stories and rhymes especially chosen to build the bond between you and your child. Program is suited for children from birth to age 3. Please meet in YS program room on 2nd & 4th Fridays each month. Prewalkers -9:30, Walkers up to age three-10:30.

We will meet May 13th for Mother's Day stories and May 27th for stories about zoo animals.
Niceville Library's Summer Book Discussion
"The Crossing Places" by Elly Griffiths on Tuesday, May 24, 2011.

Discussion will be in the Library @ 6:00 pm.

Limited copies of the book are available or holds can be placed online.
Niceville Community Center
Free program!

Please call the library at 729-4090 to reserve a seat. Light refreshments provided.
Teen Space-Ages 13-17- Spend some time with a good read from our Teen Book collection Volunteer hours are available for your Florida Bright Futures scholarship—it's never too soon to start! Interested in a book club? Let us know! We've got multiple copies of many interesting books and the space, refreshments and discussion ideas. Got requests? Contact Youth Services @ 279-4863 x1514 or email
khouston@okaloosa.lib.fl.us
Summer Reading Program- Our summer reading program kick-off for all ages will be June 1st!

Stop by Youth Services this month for more information.